Tuesday evening, Diddy held what looks like an incredible party @ his home The London hotel (in NYC) to celebrate Dirty Money's Last Train to Paris release. He recorded the entire event on U-Stream, with DJ Pro Style dj-ing, and comedian, Kevin Hart, hopping on the mic a few times. Lots of celebs were spotted in the building, like Trey Songz, DJ Clue, Swizz Beatz, Usher, Fabolous, Doug E Fresh and some eye candy.
Video girl hair catches on fire and pix after the skip.
Hair On Fire–I wish I caught a photo of this, but @ the party, there were some women in the hot-tub, specifically there was a woman in the hot tub with candles surrounding the tub. They had a camera in the hot-tub area with Kevin Hart sort mc'ing. While Hart was talking, the hot-tub girl, musta swung her hair too hard because her hair touched one of the burning candles and caught on fire. Meanwhile Kevin's eyes looked like they popped out of his head and he's yelling, "Her hairs on fire? Camera man, did you catch that? Turn the camera off!!!" It wasn't like a MJ sorta situation, but homegirls hair honestly did light up for a few seconds and they cut to another shot. It was fuckin hysterical. #Anywaydoe, Last Train to Paris is in stores now.
They finally posted the video of the girl's hair on fire.
Watch and laugh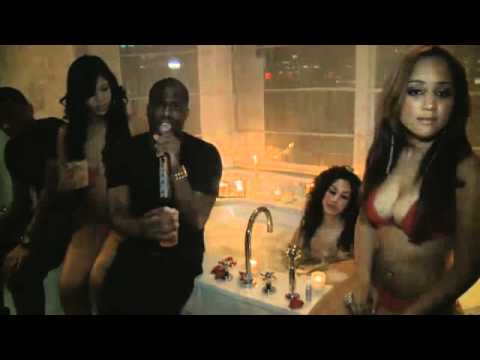 Peep more pix.
Photos DJ Pro Style