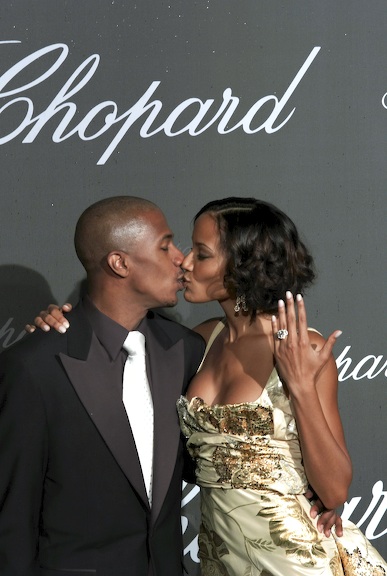 During an interview with "Naughty But Nice Rob," supermodel Selita Ebanks provided some comedic quotables about her ex-fiance Nick Cannon, her fashion rules revolving around spandex and kissing Sean "Diddy" Combs.
On her engagement to Nick Cannon:
"I mean I technically wore a ring but I don't think I was really engaged. I want a Prince. I want Prince Harry. Do you think the queen would accept me?"
When asked about kissing Nick Cannon and his penis size, she gave a less than thrilling:
"Eh….No comment."
On kissing Diddy on the set of their movie, 'Hawaii Five O' remake:
"Eh…it was acting."
On plus-sized women wearing spandex:
"Listen, I love voluptuous women, what bothers me is when they wear spandex. Don't wear spandex ladies if you are over size 16. Just because it comes in your size does not mean it's for you. As women we can wear whatever we want, be sexy but just know the difference, everything has a time and place."
Two questions:
What the eff does "eh" mean?
And should there be a size limitation on wearing spandex OR should none of us be caught dead wearing it outside of the gym?
Via Huffington Post