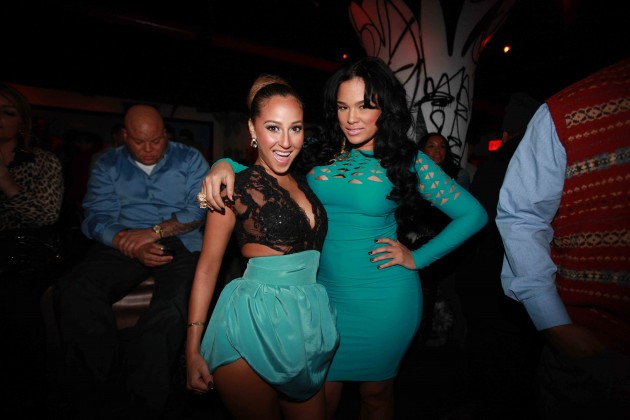 In a recent interview with Loop 21, reality star Emily B. (of 'Love & Hip-Hop') finally addressed the rumors that singer/actress Adrienne Bailon was cheating (or having an inappropriate relationship) with her ex and baby daddy rapper Fabolous (P.S. I'm convinced that these two-FAb and Emily-are back together, but are remaining mum because of the show).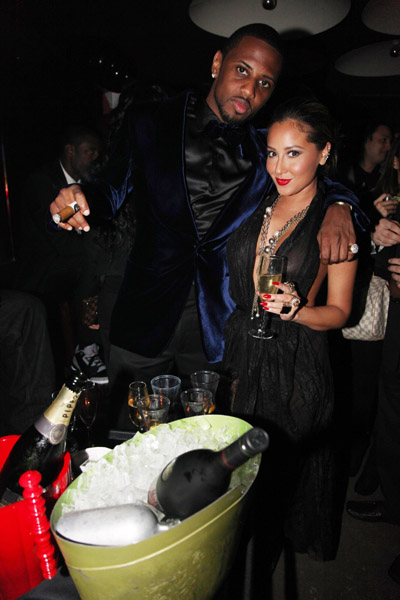 On those pesky Adrienne Bailon/Fabolous Rumors:
"We've been friends for years. We're all friends. I think that when you see Fab and you see Adrienne, they're both celebrities so you automatically assume that they're together, but he's actually friends with her boyfriend. And I won't reveal her business. We were always together and that's how that misconception started, but she is not dating Fab. I actually feel bad for her at this point because she can't get rid of it, but we laugh at it. She comes to my house on Christmas…"
On her relationships with Chrissy and Teaira Mari:
"Teairra [Mari]. I brought Teairra in. She's my little firecracker. And Chrissy throughout the two years that we've been filming has become like my big sister. She's one of my best friends. I call her "the oracle" because I can talk to her about anything. Her character on the show doesn't even display the type of person that she is. She's a sweetheart. I love her to death. I like Somaya. I like all the girls in a way. They all have something that I like about them. I won't give away too much."
P.S. Are we convinced now re: Fab and Adrienne?
[Loop 21]