Recently, we caught up with reality star and music maven, Yandy Smith, to discuss everything from her stint on Vh1's "Love and Hip-Hop", to her accessory line and lifestyle brand Everything Girls Love, as well as what's next with her new business ventures. Peep a few excerpts:
On the biggest lesson learned from "Love and Hip-Hop":
"My biggest lesson was you can say no. If I had to do it all over again, there would be some things that I would probably think of ahead and just say 'No, I'm not doing it.' Like situations like 'Okay we need you to walk into the luncheon with Erica' and I see Kim sitting there, I should've thought ahead like 'I'm not doing it' and just said no. But you know it was the first time taping and I put a lot of trust in producers and just feeling like 'they wouldn't set me up, they wouldn't make me look crazy,' and I can't blame anybody of course, but it's about a show, making a great show. If a fight sparks off or some crazy words transpire, that's what makes the show, that's what keeps you guys tuned in."
On her relationship with Kimbella:
"That's my 'Pudd,' definitely, very good friend. I actually was just on the phone with her just before you came up. She was booked in Albany last night and she asked me to come up into her show. I'm like 'You gon' split half of that booking money?' [Laughs] We talk all the time, and I'm the god mother of her son, Baby Juelz, so I'm always over there. And she cooks like your grand momma cooks."
On whether or not she's spoken to Jim Jones:
"No. His whole team calls me for everything, for show bookings. A lot of them still come through me so I pass them onto his guys and if they need help with something they all call me so I've spoken to him not directly, but through everybody else. Just because I don't mind helping and I wanna see him win regardless."
On the advice she would give to the cast of the new season, "Love and Hip-Hop: Atlanta":
"I would say be mindful that the camera's on. It's so easy to forget that you're being taped. What is it that you wanna put out to the world? Everything I don't feel like is for the world. And this is something that can be Googled, this is something that there are gonna be still pictures of. People are gonna share your most intimate, private moments with you, make sure it's an intimate, private moment that you want to be shared. Be mindful that the camera is on you and this will haunt you for the rest of your life. You want to make a lasting impression of something that you want to be out there."
On Tami Roman being the cover star for the next issue of EGL:
"Tami has a lot going on, but when I saw her in this movie that I'm a part of now… She's a breakout character, she stands out on "Basketball Wives." I feel like with all these girls, there's so much more than what meets the eye. And on the show, you see the explosive, wild-out-at-the-drop-of-a-dime Tami, and I know that there was so much more to her than just that and I wanted to explore who she really was as much as I can to the world. So that's why I thought it was important, and I just think she's interesting."
On her newfound celebrity status:
"It's crazy. Everyday I'm just like 'Oh my gosh what am I getting myself into?' I just take every day with a grain of salt. It's so weird because I'm so not the glamorous type, and I'm not the super prissy. I've always just been about my business and behind the scenes. So now people wanna take pictures, I'm like 'Oh my gosh I look a mess.' And with my messiness I end up on twitter every day, all the time or MediaTakeout. So that part of it is difficult for me. So now, it's like I have a voice. From going from 500 [Twitter] followers, which I had right before the show, to 300,000 now. It's like what do you say to people? I have to watch what I say, I have to watch what I tweet, I have to watch the jokes I make because I'm very sarcastic. But when you know that the world is watching and listening… you really have to be careful with what you do. And that's difficult and it gets very annoying. 'Cuz sometimes I just wanna be me."
On the commentary people make about her:
"It doesn't affect me where it makes me change, but it does hurt my feelings when people say things. Like sometimes I read the comments under an article and it's like, 'you don't even know me.' Especially during the show, it was very hurtful. I would hear stuff like 'she's a troublemaker, she's always starting trouble.' And if you know me, if you know anything about me, that's the furthest thing from what I am. I'm the least troublemaker, I'm always the peacemaker."
On her upcoming work with Missy Elliot:
"She's working on a new album. We have a great first single that I think is just like hardcore Missy. She's back to her roots, she's back with Timbaland, so it's going to be the Missy that we've all been waiting for. Not that she's been gone, because while she herself hasn't been out as an artist, she's produced Monica, she's produced Keyshia Cole, she's produced Jazmine Sullivan. She's been working. Now she has a single out with J. Cole, which is a great record as well. So there's a lot going on."
According to Yandy, Missy Elliot's first single should be dropping any week now, followed by the album in early summer. Yandy also has a band called "The End Result", her production company with Mona-Scott Young,"Monami Productions," and writes a blog for "Black Enterprise". Follow Yandy on Twitter @YandySmith and check out Everything Girls Love.
Full Interview Part 1: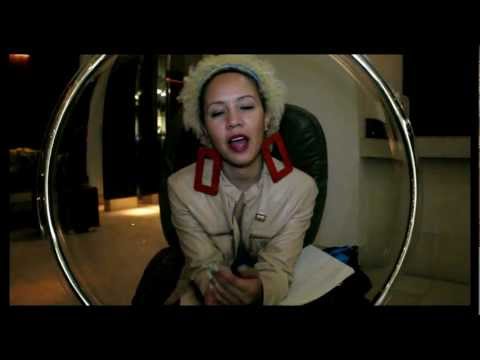 Part 2: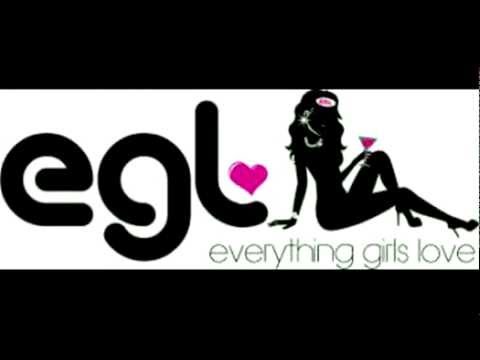 Part 3: