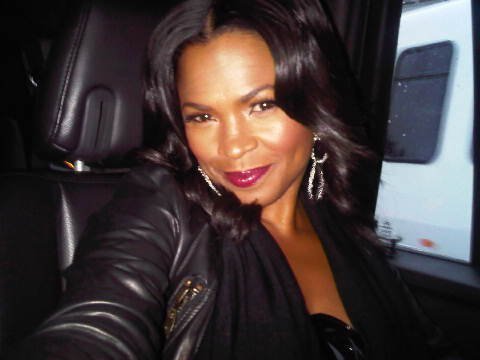 41-year-old actress,
Nia Long

,
gave birth to her second child,
Kez Sunday Udoka
, just 5 months ago and has already lost all of the 'baby fat' she gained during the pregnancy. People may think it's some kind of Hollywood secret as to how celebs bounce back so fast after giving birth, but for the Love Jones star it was just a case of luck that she didn't add any serious pounds throughout her pregnancy. In an interview with
Hello Beautiful,
Long explains,
"Honestly I didn't gain a lot of weight this time around. And I'm nursing so that helps."
Along with nursing, Nia also attends Mommy and Me Yoga classes with Kez, has a personal trainer, and goes running in her spare time. This week, she tweeted about getting her bikini body ready.
*
Peep the full interview below where she also talks about the sequel for Love Jones:
[youtube width="590″ height="415″]http://www.youtube.com/watch?v=pAMAhYbrjxQ[/youtube]