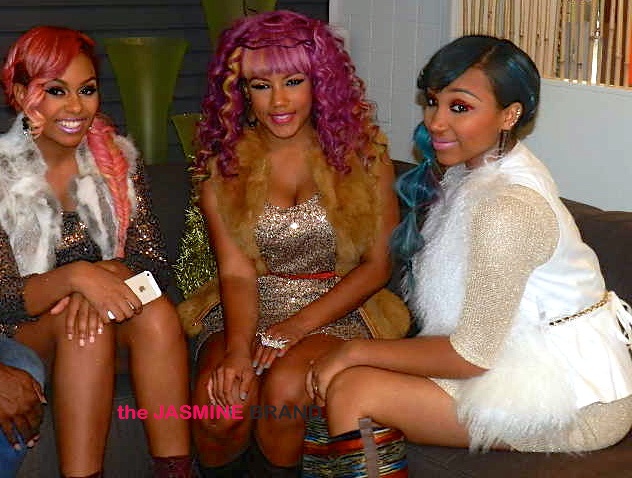 Fun fact. We are a HUGE fan of the OMG Girlz and recently we caught up with them at a photoshoot for Kontrol Girl. Dressed in their traditional vibrant colors we chatted with Beauty (real name Bahja Rodriguez), Babydoll (real name Breaunna Womack) and Star (real name Zonnique Pullins) about all things music (their new album is expected early next year), celebrity crushes (Chris Brown, Big Sean, Carmelo Anthony and some other interesting selections LOL), their fashion sense and rainbow inspired hair (they have plans to launch their own lines) and what's currently on their iPod. Check the full interview below.
[youtube width="590″ height="415″]http://youtu.be/vjdxHOa4jRc[/youtube]
For all things OMG Girlz, follow them @TheRealOMGGirlz.
(Credit: Keeyah)