On day two of Jay-Z's "Made In America" Festival, we caught him behind the scenes enjoying the show with Beyonce and a red cup in hand.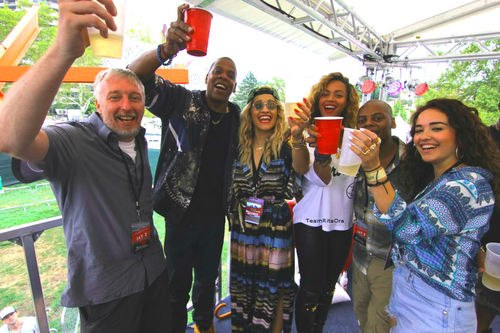 Read the rest of this entry »
The Heineken Red Star Access took a pit stop at Chicago's 'House of Blues'. Hosted by Affion Crockett, Nas performed, along with Pusha T. We also spotted Dawn Richard, Luke James, DJ Kiss (who spun the entire night), Sway and DJ Lantern.

Jhene Aiko taps into her darker side, in her new video '3:16AM', touching on complicated suicidal thoughts. Directed by Topshelf Junior, Jhene explained the song and video's concept:
I'm a peaceful person…but to myself, I have really dark thoughts sometimes. The song is me exploring those types of thoughts…I'm just being honest-the things that I think about. Ignoring something doesn't make it disappear.