Tyra Banks came back for seconds y'all! This week, the media mogul and legendary model visited BET's 106 & Park, giving host Bow Wow some serious affection, for a SECOND time. So the backstory is that when Tyra Banks' talk show was on air ('memba back in 2005), Bow Wow was online telling folk how bad he wanted to kiss the imfamous Tyra Banks. When he visited her talk show, she granted his wish, giving him an innocent peck on the lips.
Fast forward to the present day, and Tyra and Bow Wow decided to 'remember the time' and lip lock again. This time, things got a bit more steamy. Check the clip.
6
Comments Off

on André Leon Talley Gets Late Night Talk Show + Queen Latifah Inks Netflix Deal
Supermodel icon turned TV show heavy weight Tyra Banks is back in front of the camera as she gives her tweethearts a sneak peak of her photo shoot with West East Magazine in Asia.
I would love to be a fly, or recorded device in that room. A candid photo of Oprah Winfrey and Tyler Perry was snapped, as the two met about new shows for OWN.
Tyra Banks was spotted leaving the Wendy Williams Show.

Monday evening, A-listers came out  for the 'Glamour Women of the Year Awards' at Carnegie Hall in New York City. We caught fashion forward celebs Solange Knowles, Tyra Banks and Pharrell Williams' mustache. Peep the pix.

Basketball Wives' Evelyn Lozada shows off her gym flow.
Tyra Banks makes muffin tops (her words, not ours) sexy (even though we can't seem to find exactly where the muffin top is).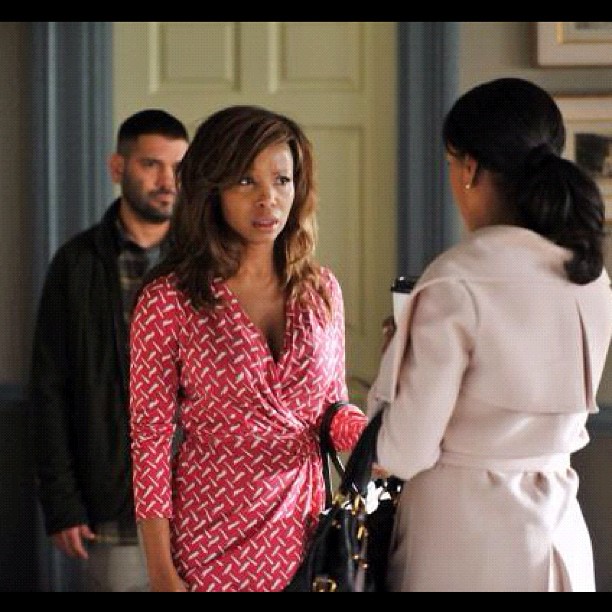 Actress Elise Neal was caught on the set of Scandal.