Love Don't Live Here, Anymore: Michael Strahan & Nicole Murphy End Engagement
It's a wrap for reality star Nicole Murphy and Michael Strahan. According to People, the Hollywood Exes cast mate and TV personality have officially ended their engagement. Nicole's reps told the outlet:
They love each other very much, but with the distance and work schedule it has been hard to maintain the relationship.
The news comes just one day before the former New York Giants star will be inducted into the Pro Football Hall of Fame.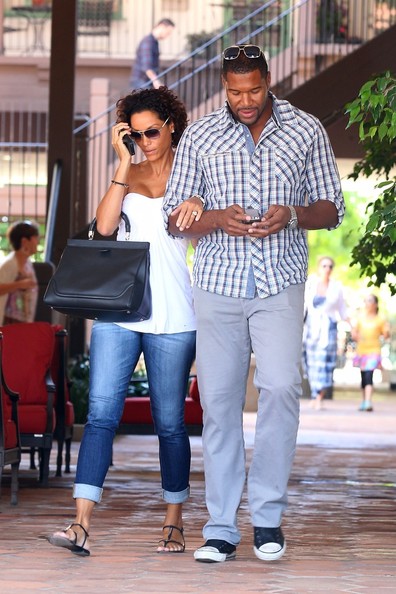 Last month, Nicole told theJasmineBRAND.com in an exclusive interview that she doesn't feel any pressure to get married.
I'm not under the pressure. It seems like everyone else is. Everyone's like 'You all together?', 'What's going on?' , 'How come I haven't seen you post a picture of him?'. And I'm like, 'It's none of ya'll's business at this point.' I'm good!
The two had been engaged for five years. Neither have yet to comment on the split.
Follow me: @theJasmineBRAND on Twitter | theJasmineBRAND on Facebook | theJasmineBRAND on Instagram