Kanye West Expected More From Jay Z After Kim K Robbery: Come by the house! [VIDEO]
Kanye West Expected More From Jay Z After Kim K Robbery
Apparently, Kanye West has an issue with Jay Z. Last night, (October 19) at his Saint Pablo concert in Seattle, Ye explained that he expected more after his wife Kim Kardashian was robbed. While he didn't call Jay Z out by name, it is widely speculated that he was referring to him. He told the audience:
Don't call me, after the robbery, and say 'how you feelin?' You wanna know how I'm feelin? Come by the house.
See the clip.
Kanye also shared that there was tension between the two over streaming rivals Apple and Tidal.

He explains that there was an issue with Drake's "Pop Style" track. 
Y'all didn't get what y'all was supposed to get with me and Drake on this song because of some Tidal/Apple bullshit.
Here's the clip.
ye talking about Watch The Throne 2 & Apple/Tidal problems @TeamKanyeDaily #SAINTPABLO pic.twitter.com/kXZNZuvTfP

— ike®? (@IkerLopez27) October 20, 2016
Kanye adds on a personal level that his children and Jay's aren't as close as he'd expect,
Our kids ain't never even played together.
Let's start a petition to get a Blue Ivy and North play date ASAP!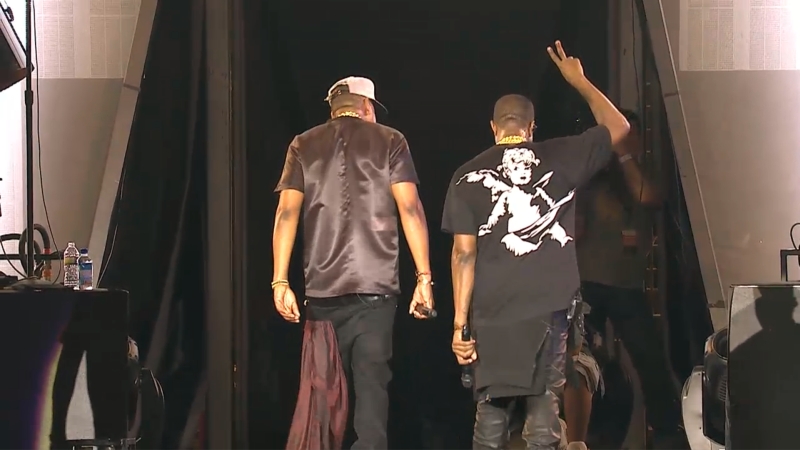 Follow us: @theJasmineBRAND on Twitter | theJasmineBRAND on Facebook| theJasmineBRAND_ on Instagram