(EXCLUSIVE) Jay Z & Kanye West Cleared In 'Made In America' Lawsuit
Jay Z & Kanye Cleared In 'Made In America' Lawsuit
theJasmineBRAND.com exclusively reports, the second circuit court shut down a copyright infringement suit accusing Jay Z and Kanye West of ripping off a less-famous musician's song for their hit "Made in America," affirming the district court's finding that the two songs weren't similar in copyright-protected ways.
Singer-songwriter Joel McDonald had accused the duo of copying his 2008 song of the same name for their 2011 collaboration on the album "Watch the Throne". However, U.S. District Judge Alison J. Nathan concluded that the two songs are not similar enough to rise to the level of copyright infringement.
The appeals panel affirmed that finding in an unpublished summary order that ruled Judge Nathan had correctly assessed the songs in her order and that McDonald's arguments otherwise were without merit. The panel explained,
We conclude that the district court correctly dismissed McDonald?s amended complaint. We therefore affirm for substantially the reasons stated by the district court in its thorough and well?reasoned decision."
McDonald sued the rappers in November 2014, alleging their 2011 collaboration "Made in America" infringed on his 2008 song of the same name.
McDonald claimed that producer Mike Dean, who is also named in the case, bought his CD that included the track outside the Mercer Hotel, where the musicians were recording "Watch the Throne," and they copied his song in that album's "Made of America" track.
McDonald claimed infringement based on the songs sharing a song title and lyrics referencing historical figures Malcolm X and Martin Luther King Jr. His song uses the lyric "made in America," and the West and Jay Z track also includes the phrase "made it in America."
U.S. District Judge Alison J. Nathan tossed the case in September 2015, ruling that the songs have little in common and that McDonald failed to allege substantial similarity to prove copyright infringement.
McDonald appealed in January, arguing the lower court erred in reviewing the songs, and that they share similar themes of who and what is made in America as a result of the country's conditions.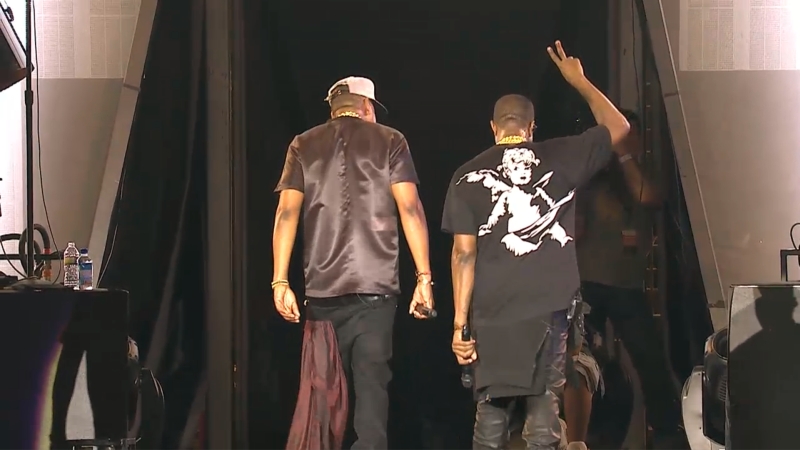 But West and Jay Z responded that McDonald claim the songs share "similar themes" is invalid because the songs have vastly different lyrical content, and themes aren't protected.
West and Jay Z argued that their song relies on first-person accounts "of their humble beginnings to their current positions of prominence in the music industry," while McDonald's song "asks America to live up to its positive qualities," according to the lower court's review and description of his song's content.
Court records show the rappers told the Second Circuit that even if the songs did share themes of "conditions in America," themes are not protectable under copyright laws, as an individual cannot own the idea of "conditions in America".
Follow us: @theJasmineBRAND on Twitter | theJasmineBRAND on Facebook| theJasmineBRAND_ on Instagram