Rapper Khia Is Thrilled After Having Cosmetic Surgery & Getting Her Body Done – I Have A New A**! [VIDEO]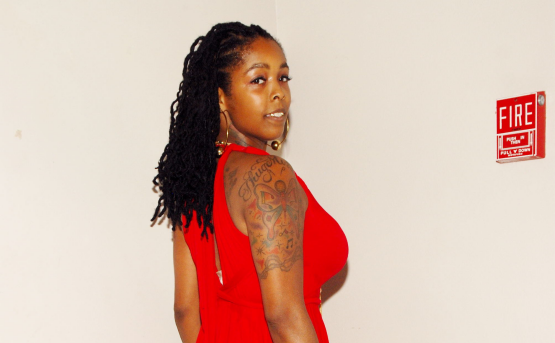 Khia Goes To Dr. Curves To Get Her Body Done
The "My Neck, My Back" rapper Khia recently got her body all the way together with Dr. Curves of Atlanta. She was able to document her surgery via social media on Instagram Live and Facebook with the plastic surgeon. The rapper shared the news on Instagram in a video where she was in the post-operation room a day after her surgery. The video gives viewers a chance to see Khia's newly upholstered asset.
Hey, this is your girl, Khia, the day after surgery! I got my curves and I'm feeling curvealicious. Thank you, Dr. Curves!
Her fans reacted to her new surgery within her comments. One user pondered,
Queen got her body done now what yall gone talk about now???
She responded,
All they gone be taking about is this ass #FullFreePromo #Ka$hForThisAss #Ka$hOnly
Another chimed in,
Now the bitter Betty's gonna try to talk about your teeth
She replied,
I paid for the ass, they gotta pay for the teeth #IfYouWantItYouGotToSpendItBaby
Lastly, one fan congratulated her on doing it the "right way,"
Yess hunni…I'm glad u did it the right way…NO TILE GROUT FOR THE QUEEN
Khia confirmed,
You can't go cheap about your body. This shit is life or death. You gotta do shit the right way. #IfYouWantItYouGotToSpendItBaby #Ka$hForThisAss #Ka$hOnly
Congrats to her!